Children & Families Ministry
Contact the Director of Children & Families Ministry, Pat Stone for more information at 603-744-8252
Children & Families Ministry
Our Children's team strives to bring God's Word and the love of Jesus to children and their families. We weave faith building in fun and age-appropriate ways. From the toddler group to our older youth,our lessons are engaging and we have fun connecting the message through games and crafts. Our children's groups continue through the summer. We offer a youth group as well and a family life group.
K-Grade 3


Grade 4-6

Grade 7 & up
Toddler room is available.
OUR TEEN GROUP JOINED WITH WORLD CHANGERS ON A MISSION TRIP. CHECK OUT THE VIDEO TO SEE THE WONDERFUL WAYS OUR TEENS REACHED OUT TO THOSE IN NEED.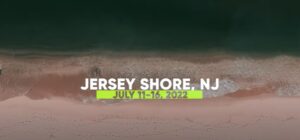 Our Children & Families Ministry is working to provide materials for parents to share with their kids. Check out our Activities page here: Activities
Hits: 1837
Hits: 1837
Hits: 1837
Hits: 1837
Hits: 1837